This is a Sponsored post written by me on behalf of PeiWei. All opinions are 100% mine.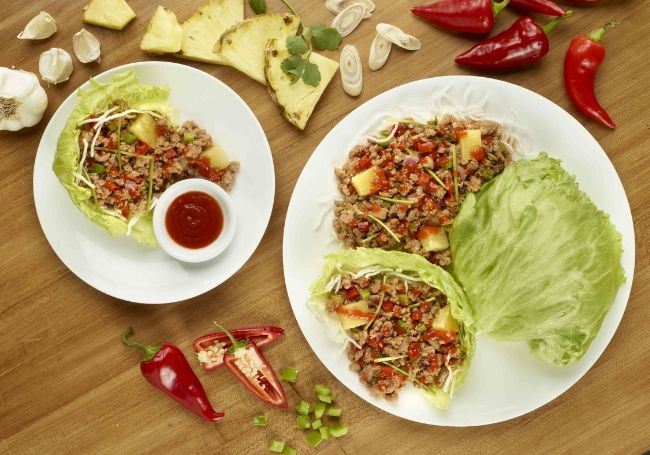 In the mood for a quick lunch, or a how about a delicious dinner? Your local Pei Wei has you covered with their lively fast casual dine-in experience as well as their speedy and convenient to-go service!
It's no secret around our house that Pei Wei is one of my favorite restaurants to go to when we eat out! Why? They have a great gluten free menu so my husband can get his gluten filled food, and I can easily say "Hold the gluten!"
Now it gets even better because one of my husband's favorite menu items are their lettuce wraps! Pei Wei is now introducing the Sriracha Pineapple Pork Lettuce Wraps! Pineapple? Pork? My taste buds are just wishing those were gluten free!
The Sriracha Pineapple Pork Lettuce Wraps feature all-natural, wok-seared pork and a combination of fresh cut ingredients that includes pineapple, red onions, and red and green peppers! They are topped with a kick of Pei Wei's own Sriracha sauce and served with cool, crisp lettuce cups wrapped up into the perfect lunch! I am certain these would taste fabulous paired with the wonton soup!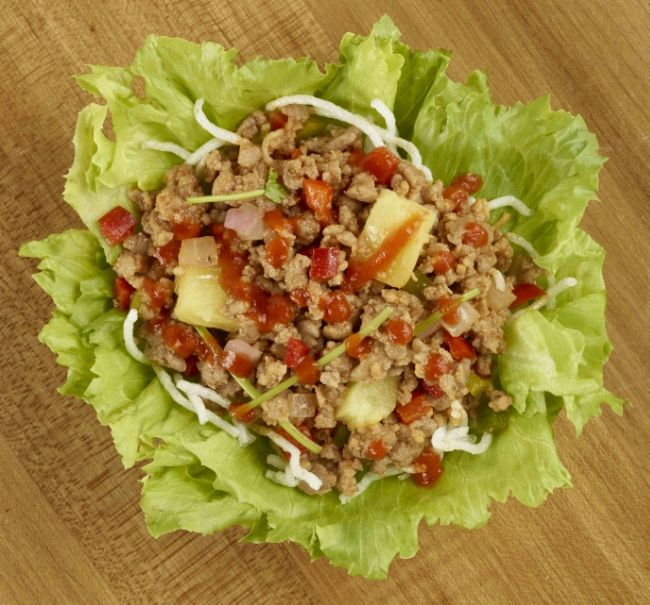 Are you ready to visit Pei Wei and try these delicious wraps? Be sure and Explore the full Pei Wei Asian Diner menu ! If you are gluten free my favorite is the Gluten Free Sweet and Sour Chicken! Pei Wei features 35 hand-cut fresh ingredients and the dishes are made to order meaning they are customizable!
Also be sure to Like Pei Wei on Facebook, Follow Pei Wei on Twitter, and Follow Pei Wei on Pinterest!
Now, I'm ready for a date night and a trip to Pei Wei!
Let us know why you are excited to try these new wraps?
Happy Eating!