Ranch Style Spaghetti
This dish sort of just happened by accident.  I had not initially set out to make spaghetti I was going for hamburgers.  Then, the more distracted I got the more I forgot about my meat, and before I knew it I was out of luck with actually creating hamburger patties!
This was a mistake that turned out for the better because it was a delicious meal!  In my family Daddy's Meaty Spaghetti or Spaghetti and Meatballs is our fall back meal on days when I am too busy to fix dinner.  In most cases, I try to mix it up so it's not always the same spaghetti dish.  This time we ended up with Ranch Style Spaghetti.
Ingredients:
1 lb Ground Beef
1 Egg, beaten
1 Package of Ranch Seasoning Mix
1 Cup Pasta Sauce
1 Can Diced Tomatoes
1 lb Spaghetti Noodles, cooked and drained (I use Tinkyada for gluten free.)
Directions:
In a large skillet mix the ground beef, egg, and seasoning mix. This can also be mixed in a bowl then transferred to the skillet, seems doing this always is easier for me. Then, cook the meat on medium heat until well done and drain excess grease. Once this is thoroughly cooked and drained return to the skillet and add in the pasta sauce and canned tomatoes and heat through.
Copyright © Mommy Hates Cooking
Disclaimer: This post contains links to products that I recommend. Many of those links may be affiliate links. In using those links, it does support the ongoing post and recipes shared on this website.
Serve the meat mixture on top of the spaghetti noodles and you have a zesty twist to a typical spaghetti dish!
Enjoy!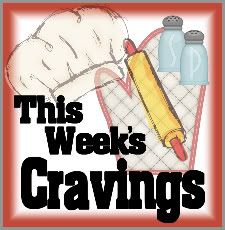 Need more recipe ideas? Check out the Recipe Index by Mommy Hates Cooking.
We are a participant in the Amazon Services LLC Associates Program, an affiliate advertising program designed to provide a means for us to earn fees by linking to Amazon.com and affiliated sites.
Related Posts
10 Responses to "Ranch Style Spaghetti"
Leave a Comment