Have you ever dreamed that breakfast or brunch would make itself? Then, you must try some of these 10 Overnight Brunch Recipes!
Over the summer, a good friend introduced me to Slow Cooker Overnight Breakfast Casserole, immediately my world changed. That meant I could make breakfast without doing really much of anything and when I wake up, it's ready!
YES!
This Slow Cooker Overnight Breakfast Casserole quickly became a family favorite in our home. A few other recipes we love to do are overnight oats too. I also like to prepare baked oatmeal the night before, then I can put it in the oven as soon as I get up in the morning. My kids LOVE baked oatmeal, so that is a must have for us.
Today, I'm sharing 10 Overnight Brunch Recipes from several bloggers, each of these looks so delicious I want to try every single one. I'm setting out to do just that too!
I know this summer, I will certainly want to serve many of these recipes to get us going for the day. We are currently on spring break and I'm noticing that having meals ready in the morning is the key to getting out the door. During the week for school, we sort of relax a bit on our breakfast offerings but when I have time to prepare foods at night, I can step it up a notch…or ten!
I'm sure my husband would love me to step it up because he typically is in charge of breakfast around here. I'll try… getting out of bed though is a challenge for me each day. I'm sure that's the case for most of us, my husband though is such a morning person!
What overnight brunch recipes do you enjoy? Have you tried any of these?
I'd love to hear some of your favorites!
10 Overnight Brunch Recipes
Baked Banana Macadamia French Toast
Sausage Cheese Asparagus Savory Bake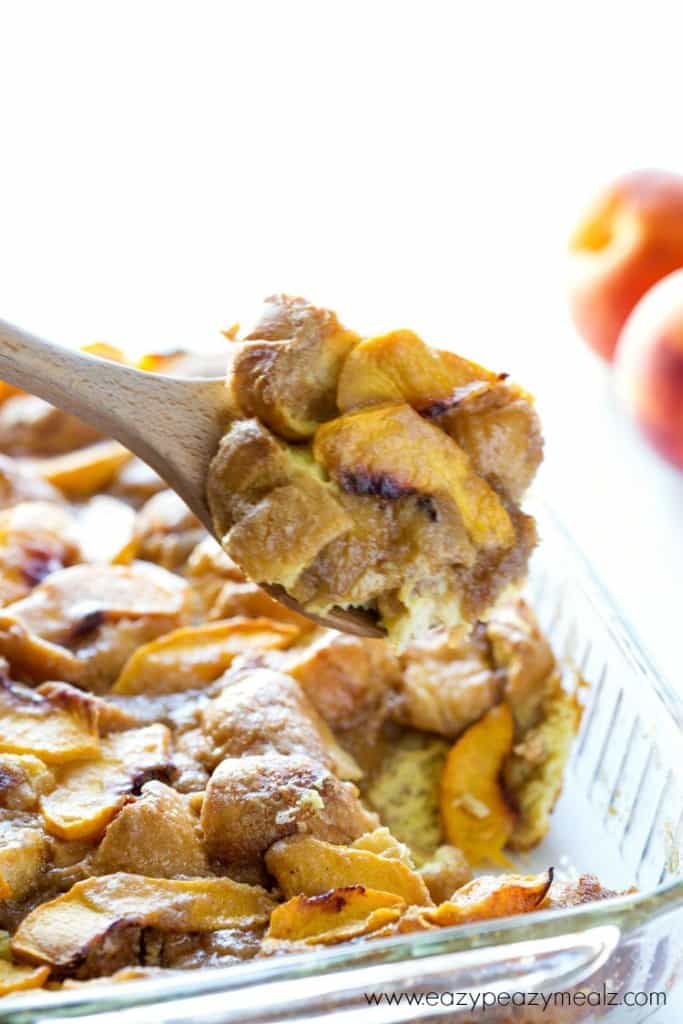 Peach Cobbler OVernight French Toast Casserole
Strawberry & Banana Overnight Oats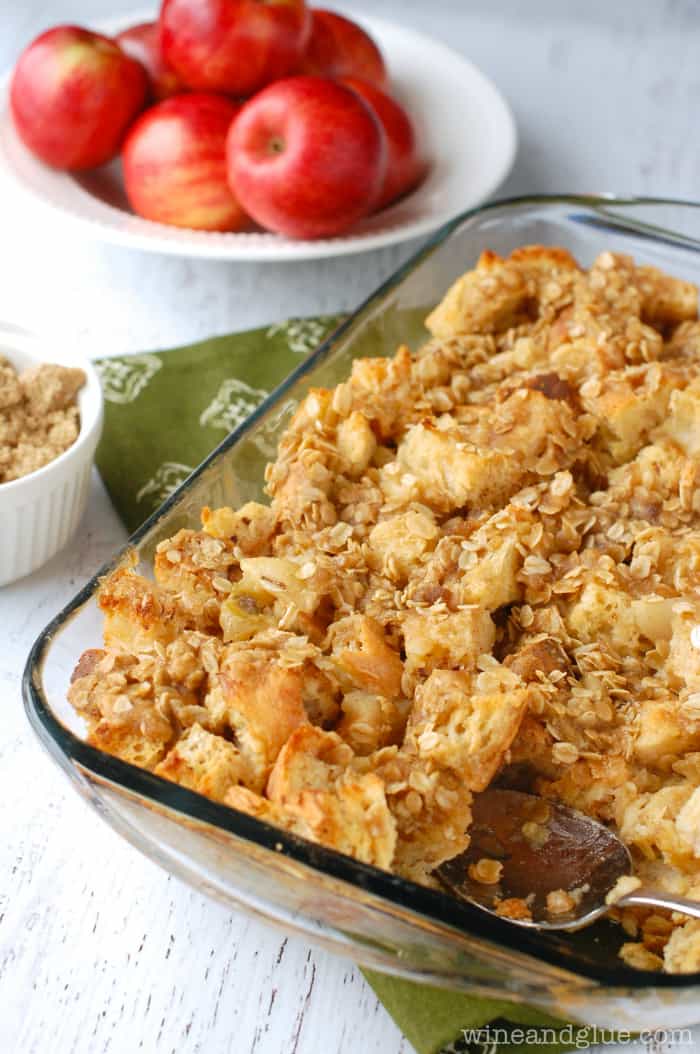 Overnight Apple Pie Stuffed French Toast
Overnight Italian Brunch Casserole
Slow Cooker Overnight Breakfast Casserole