This is a Sponsored post written by me on behalf of Scotts Miracle-Gro for SocialSpark. All opinions are 100% mine.
Weeds are like a pesky little thorn in my OCD side.
Are they yours? Just about when April hits, suddenly our yard grows fur as does our flower beds thanks to those pesky weeds, does yours?
As soon as that hits, we start treating our yard to get rid of them, then we move to the flower beds. Anyone have helicopter leaves (hopefully that's the correct name for them) that decide to land right in your flower bed and sprout a tree? Oh, it's just me? Yes, we get trees from time to time that we didn't plant ourselves.
In saying all that, the next thing we do after we rid our flower beds of weeds and random weed trees is to plant flowers and add mulch.
To us, the mulch is one of the most important parts aesthetically to the flower bed and also our garden. We add the mulch to provide warmth to the flowers and the garden, plus to add a burst of color and consistency.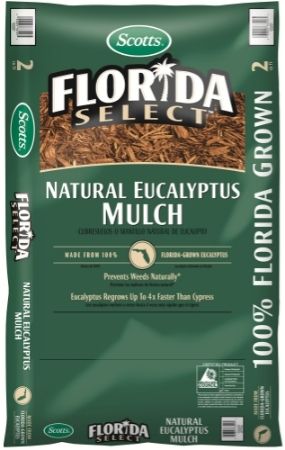 One of the most common mulches is Cypress Mulch; however, Scotts has an alternative to Cypress that is more sustainable called Scotts Florida Select Natural Eucalyptus Mulch.
This mulch is a renewable resource making with 100% plantation grown eucalyptus trees. This mulch aids in sustainable gardening. It also prevents weeds naturally and is 100% Florida Grown.
So, you may be wondering how do we get our yard ready for a fresh start in the spring? We get all our gardening supplies out such as shovels, rakes, Scotts Nature Scapes mulch, plants, and seeds. First, we clean out all of our flower beds. Typically we try to reuse the mulch from last year and mix it in with the mulch from this year. Always getting a fresh batch helps to give a nice, new layer to your flower beds.
Now, what do you do if you aren't from Florida? If you aren't from Florida then be sure and check out Scotts Nature Scapes Mulch as an option for spring. It comes in three colors Classic Black, Sierra Red, and Deep Forest Brown plus they are all natural.
Although, my mom loves the black and so do I, we usually stick to red mulch. It gives our front yard a burst of color in the spring.
These products also prevent those pesky weeds and help me not loose my sanity dealing with weeds!
So, let us know do you use mulch for your flower beds? Do you regularly plant in the spring?