Gluten Free Instant Pot Lemon Pepper Chicken couldn't make for an easier dinner. The classic flavors will make everyone in your crowd happy!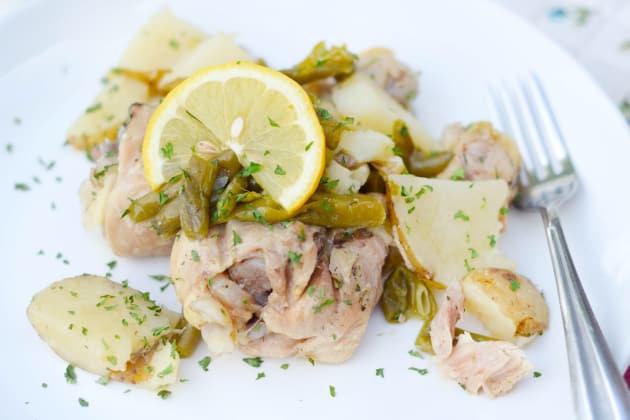 Have you joined the Instant Pot Cult yet? Seriously, I think there is one. I purchased this beloved appliance a few months back and have to admit, I wasn't too impressed the first time I used it.
Meanwhile as I mentioned how underwhelmed I was with it, my mom was raving about it. She was constantly telling me all the delicious meals that she was making with it.
So, I thought I better try it again. It's a good thing I did, because I'm pretty sure the first time was a fluke and more user error than Instant Pot.
Now, I use it at least once a week, if not more, and by far my favorite thing to make is chicken and veggies in it like this Instant Pot Lemon Pepper Chicken.
I love that I can literally toss everything in it and within an hour, it's ready to serve! That means I can spend more time helping my kids with homework and less time rushing to get dinner on the table.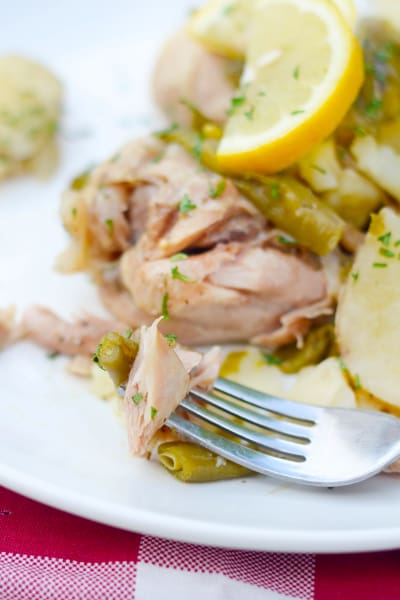 I even used it over the Easter holiday for hard-boiled eggs. Have you tried those in it yet? It will now be the only way I make hard-boiled eggs from now on, such a breeze!
Now, to make the Lemon Pepper Chicken, I simply added the chicken into the Instant Pot along with potatoes and green beans. Then, I mixed up lemon juice, pepper, and garlic in a small bowl.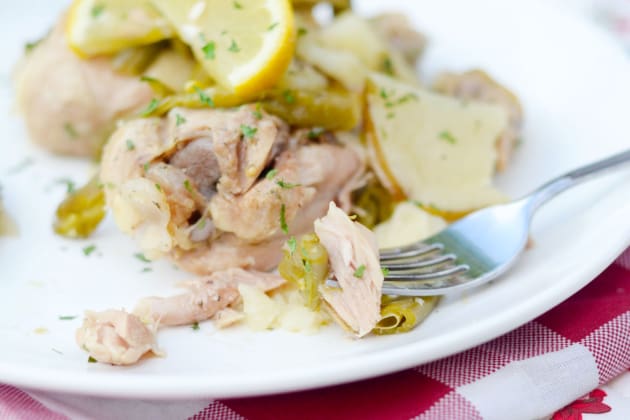 First, I added in about 1/2 cup of water to the instant pot, and then I coated the chicken and veggies with the lemon pepper mixture.
At this point, you simply seal it and pressure-cook it. Once it's done, be sure the chicken has reached an internal temperature of 165°F.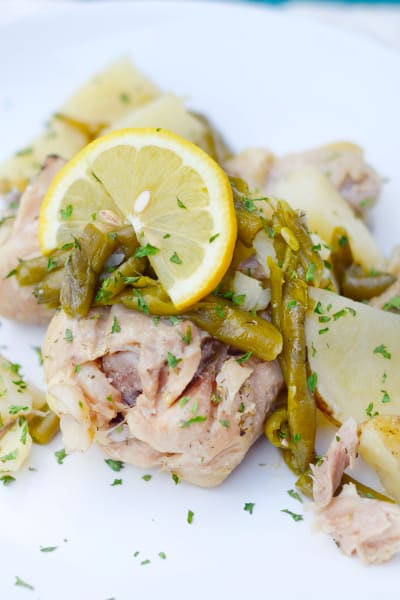 It will be much like it would be if you had slow cooked it all day. If you want the chicken to be crispier, simply place it in the oven for about 10 minutes on 350°F.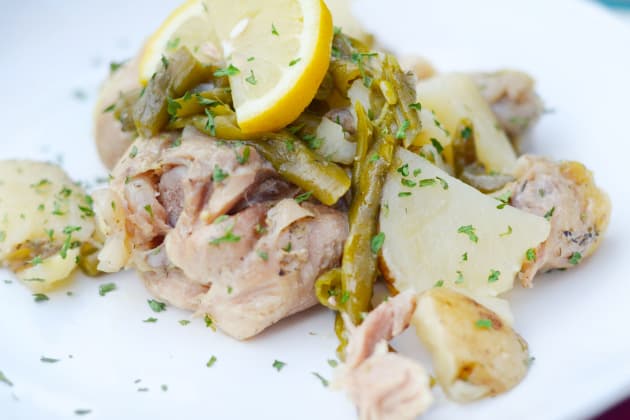 I like it falling off the bone though, so this was perfect for us. Now, also remember when using the Instant Pot, if you are pressure cooking it and set it to 25 minutes it can take longer than that for the pressure to rise and heat up so I would give yourself about an hour before dinner would be ready.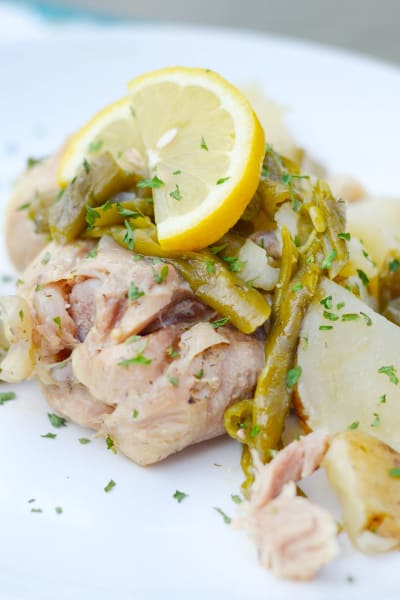 Now are you ready for a simple dinner? It's time to eat, plus be sure to try these Hot Chocolate Brownies for dessert!
Enjoy!
PIN IT FOR LATER –