Are you in the mood for bacon? How about 10 Bacon Recipes? I have to say I am! I'm sharing several bacon recipes today that are sure to get you craving for some bacon!
Let me just say that my family LOVES bacon as in we could eat it everyday, if it were super healthy. Sadly, we can't eat it daily but we do eat it throughout the week. I love to use it for a variety of recipes and topped on things as well.
Today, I'm teaming up with several bloggers to showcase just how delicious bacon can be. I'm sharing my recipe for these Grilled Bacon Burgers. This is actually one of the most popular recipes on my site, so clearly people LOVE bacon. We have been ordering bacon weekly now from The Produce Gathering and it's always wonderful to have on hand.
On Saturday mornings, my husband gets up early and makes a classic bacon, eggs, and biscuits breakfast. I have to say, I do love waking up to the smell of bacon in the air and my coffee brewing. It makes me pretty thankful for that man in my life.
The recipes below all look so delicious! Have you tried Bacon Bombs? I'm anxious to try those, I know my kids would love them. Of course, then there are all those burgers and I'm a sucker for bacon and a burger even more so when the bacon is on the burger.
What's your favorite? I'd love to hear your favorite bacon recipe. It's time to look at these and drool!
10 Bacon Recipes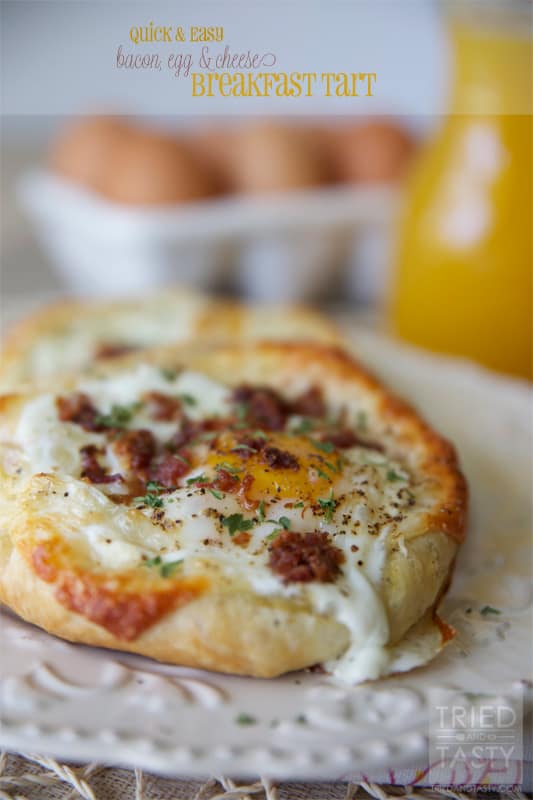 Quick & Easy Bacon, Egg & Cheese Breakfast Tart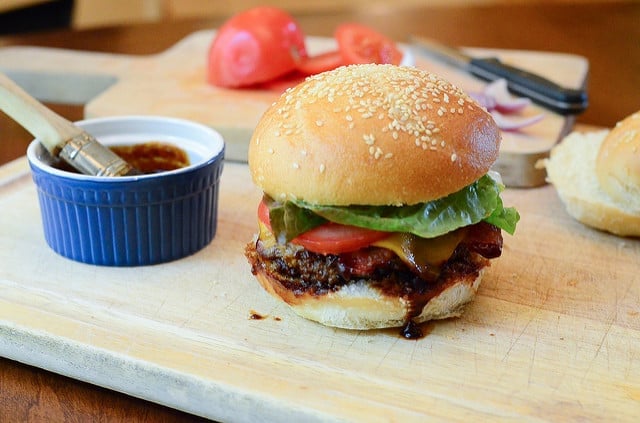 Stout & Sriracha Barbecue Bacon Burgers
BBQ Bacon Cheeseburger Meatballs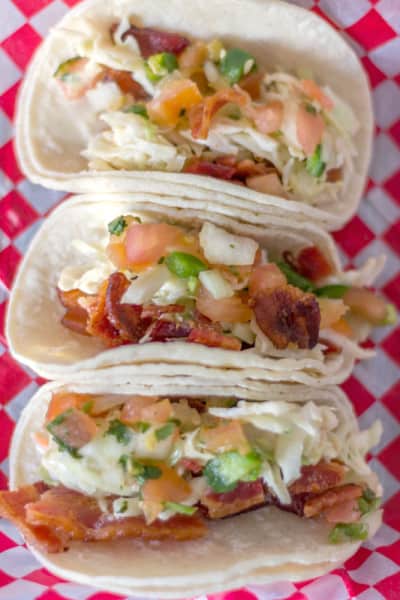 Bacon Wrapped Burgers